Transit Classifieds: How to Find a Camper
If you are looking for a pre-made or custom Ford Transit Camper in North America, they are few and far between. Rather you are looking on Craigslist or eBay there are rarely Ford Transit Campers for sale let along simply Ford Transit Vans. There are however a few dozen available in the UK. These can be found on motorhomes.autotrader.co.uk or on ebay.co.uk along with Gumtree and other local classifieds sites.
Ford Camper Van Classifieds!
Check out our new site at FordCamperClassifieds.com
Future Updates
We will update this page as more Transit campers become available in the US; however for now check out some examples of what you can find in the UK. All prices have been converted to US dollars.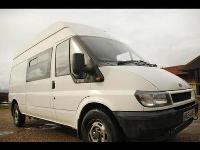 2005 Ford Transit Camper
2 Berth Diesel
Miles: 144,443
Price: $5,765
Location: Billingshurst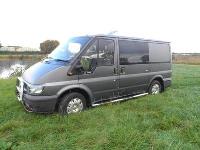 2004 Pro Camper Conversion
Diesel 260 SWB
Miles: 76,000
Price: $14,823
Location: Nottingham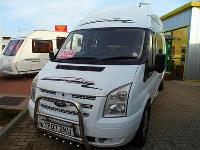 2007 Sunseeker Diesel
Right Hand Drive
Miles: 142,965
Price: $28,007
Location: Stockton
1999 Autosleeper
4 Berth
Miles: 49,000
Price: $18,119
Location: Perth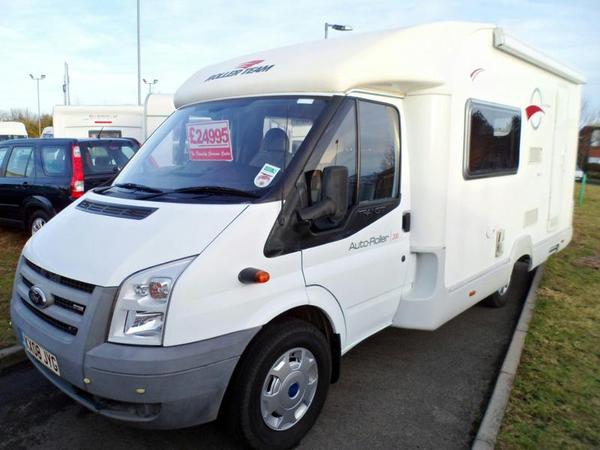 2008 Auto-Roller
200 Diesel
Miles: 9,649
Price: $41,206
Location: Stockton
2001 High Top Diesel
2 Berth
Miles: 64,300
Price: $16,461
Location: Hull
2003 125 T350
White Diesel
Miles: 136,000
Price: $13,175
Location: Stockton
1998 Leisure Drive
2.5 Diesel 4 Berth
Miles: 86,000
Price: $16,471
Location: Bradford